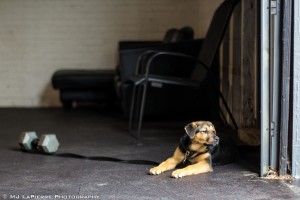 "Best Decision in Years"
District CrossFit is amazing. I am a serial physical activity dropout, mostly motivated by necessity and serious peer pressure. The trainers at DCF are experts at everything: nutrition, scaling, technique and form. They somehow manage to keep the bar high (literally) while being so encouraging and enthusiastic that you have no idea at the time how much work/power they manage to get out of you. I still consider myself an accidental athlete but joining DCF was one of the best decisions I've made in year.
– Eli M.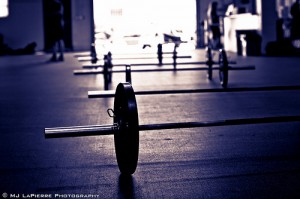 "Felt Right at Home"
DCF is my second CrossFit affiliate. Along with a great training staff, DCF has a great community of CrossFitters of all ages and fitness levels that call DCF home. The camaraderie at DCF is something unique that you cannot get a big corporate gym. From personal experience, DCF is a great, no b.s. affiliate that offers an ideal environment to continue your fitness pursuits.
– Kevin D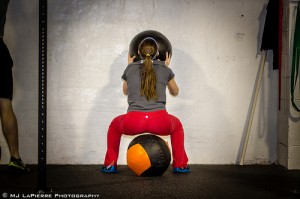 "Best. Decision. EVER."
I had no clue what CrossFit was; I just wanted to workout. DCF was the Best. Decision. EVER. I have never been career/college athlete and haven't done team sports since high school. I used to get a "workout addiction" every 6 months, then stop. Fast forward one year, I am still with DCF, and I can deadlift more than I ever thought possible. The fact that I am still going and actually know what a deadlift, clean or snatch is… speaks volume. .
– Jenn M.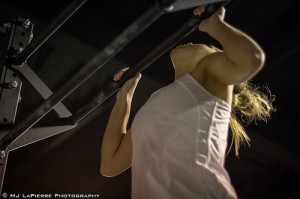 "I Feel and Look Better"
I'm a former D1 softball player; but it's been about 9 years since I've worked out. I just couldn't motivate myself to get back into the swing of things after years of not doing anything. This past fall I stopped by DCF and ended up trying it out. Before, I could never motivate myself to walk a block to the gym… now I set my alarm at 6:30 every morning and look forward to the 7am class. My view on working out has changed and DCF has motivated me to eat better and take better care of myself.
– Jenn S.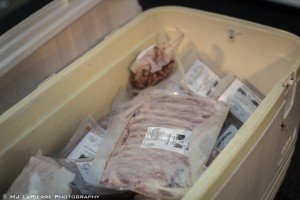 "More Than Just a Gym"
I was fresh off of triathalon season when I came to DCF. Nothing could've prepared me for what I was getting myself into. After starting I don't see myself ever going back to my old ways. The results are incredible, but the community at DCF is what keeps me coming back. When I was in a nasty snowboarding accident and was out of commission I received numerous get well cards, emails and well wishes from the DCF crew. It's a wonderful feeling to be so connected to a gym and a workout program that just makes sense.
– Blair M.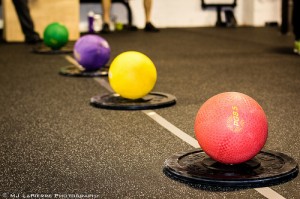 "I Feel Brand New"
I'm about to be 28 years old and moved to DC in 2010. I tried to stay active but I became less and less motivated by my own routine. I tried weightlifting and running but it just wasn't any fun. Fortunately I was introduced to District CrossFit by a friend and now my view on fitness has changed. I was overweight and didn't have the best stamina; but my fellow DCFers and coaches cheered me on till I finished every workout. Over the past 3 months I feel better than ever, am stronger and more mobile, and I've lost 20lbs in the last month alone.
– Bill C.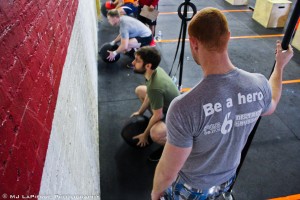 "DCF is Unique"
CrossFit is demanding. The movements are new a difficult and you will get really sore. But there's CrossFit and then there's District CrossFit. The training staff here creates a wonderful environment in which you can tackle the challenges of CrossFit, improve your appearance, self-confidence, motivation, mental and physical stamina. I can say, having attended classes at numerous CrossFit affiliates, that District CrossFit is unique.
– Sean R.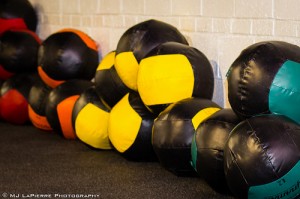 "Best Gym I've Ever Been To"
I went on a cross country roadtrip to get back to West Point and tried to hit a Crossfit gym in each city I went to. I can honestly say without a doubt in my mind that DCF was, and still remains to this day, the best box I've ever worked out in. Literally not one other gym put together the elements of a proper warm up, mobility, strength, then metcon. But most importantly there was no other gym that had as good of a family as DCF. I enjoyed the time I spent there so much and I'll be back anytime I'm in DC!
– Jack L, US Army Cadet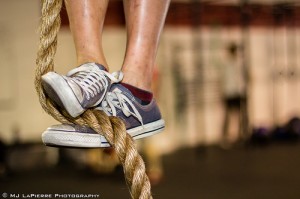 "Changed My Life"
About five years ago I began taking medication for high blood pressure. For about 4 years I've been taking 3 separate types of medication to stabilize my blood pressure. Two months ago, I began attending five Crossfit classes per week. Last month, I checked my blood pressure when I awoke and it was already where it should have been so I decided not to take my medications for that day. Later, I checked my blood pressure and it was still where it should be. After a few more days of skipping the medications with no increase in blood pressure, I contacted my doctor to let him know what was going on. The doctor concurred with my decision to hold off on taking the medications and told me to wait until my pressure went back to being high and then resume taking Verapamil. It has been 26 days and my blood pressure has not gone back to being high. I'm a District CrossFit fan for life.
– Marty M.
"Check Out DCF"
I was never a physically fit person or really into fitness at ALL until I discovered crossfit. I still do it for fun! Getting into shape is a side effect. Check out DCF if you want to learn what CF is all about, workout/have a good time with a GREAT group of people, and learn more about yourself, your fitness and community than you thought possible. I'd recommend just walking in and checking it out, emailing the staff or setting up a time to go take a look!
– Jonelle G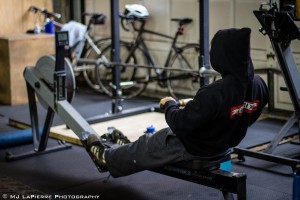 "Kick Ass Workout"
I got tired of going to my gym; seeing unfamiliar faces, and the same workouts over and over. The first time I went to DCF, not only did I make friends, but I received valuable instruction. I'm no longer surfing the internet for workouts. I get a kick ass workout and I walk away surprised at what I can do.
– Sam G.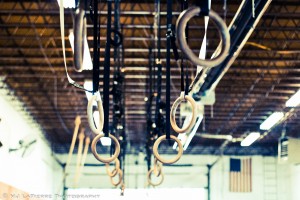 "It Felt Right"
DCF is the first CrossFit gym I ever walked into. I knew once I went to my first WOD (workout of the day) I didn't want to be anywhere else; it simply felt right. The coaches love what they do and who they do it for. It not only inspires motivation but a sense of community and camaraderie you would never get anywhere else. Have you ever felt motivated enough to to bust your butt and do more than you thought you could? It's done here on the reg!
– Mike D.