"Doing All the Right Things…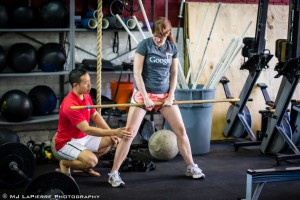 We respect the individuality of everyone and are dedicated to the continuing education of our athletes and our coaches. We understand that even with the same goal, the right thing can be completely different for two different people. We put the utmost emphasis on education in order to advance our skills and craft. We believe in varied functional movements at high intensity but we never cease to learn and adopt advancements in strength, conditioning and fitness.
---
…For All the Right People…

We recognize that each person has unique goals and values. Therefore, we approach each individual without bias or judgment so we can understand their motivation. We guide and advise our athletes in pursuit of their goals and strive to ensure that they have what they need to succeed. However, we will never sacrifice our own values on fitness or longevity or our professionalism in that pursuit.
---
…For All the Right Reasons"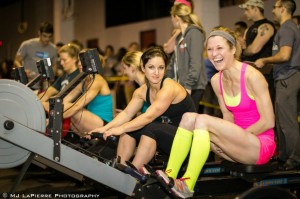 We will not bias our coaching toward any spectrum of talent because we recognize that life and fitness is hard work. From the most elite to the most basic level of fitness, we will not refuse any challenge so long as the athlete commits him or herself to coachability, personal responsibility and hard work. The right people are simply those individuals who are dedicated to working hard, sacrificing to achieve their goals, and are committed to living, learning and doing more.